Trendy Winter Fashion: What's In for the Season
Introduction
Hello, fashion enthusiasts! Winter has arrived, and it's time to embrace the chilly weather with style. NEVA is here to help you stay trendy and cozy this season. Whether you're a fan of elegant layers or you prefer a bold statement, we've got you covered. In this blog post, we'll explore the hottest winter fashion trends that are set to make waves this season. So, grab a warm cup of cocoa, snuggle up, and let's dive into the world of winter fashion.
Luxurious Faux Fur
Nothing screams winter like a cozy faux fur coat or accessory. This season, faux fur is the ultimate trendsetter. Whether you opt for a classic faux fur jacket, a pair of plush boots, or even a furry handbag, you're sure to turn heads. The best part? It's not just about neutrals anymore; experiment with vibrant colors and animal prints to make a bold statement.
Chunky Knits
Chunky knit sweaters, scarves, and cardigans have always been winter staples, but this year, they're taking center stage. Oversized knitwear not only keeps you warm but also adds a touch of comfort and style to your winter wardrobe. Layer them over your favorite jeans, skirts, or leggings for a chic yet effortless look.
Leather, Leather, Leather
Leather is no longer just for jackets and boots. This season, leather is making a statement in every aspect of your wardrobe. From leather pants and skirts to leather dresses and even leather shirts, you can embrace the edgy elegance of this material. Mix and match with other textures to create a dynamic look.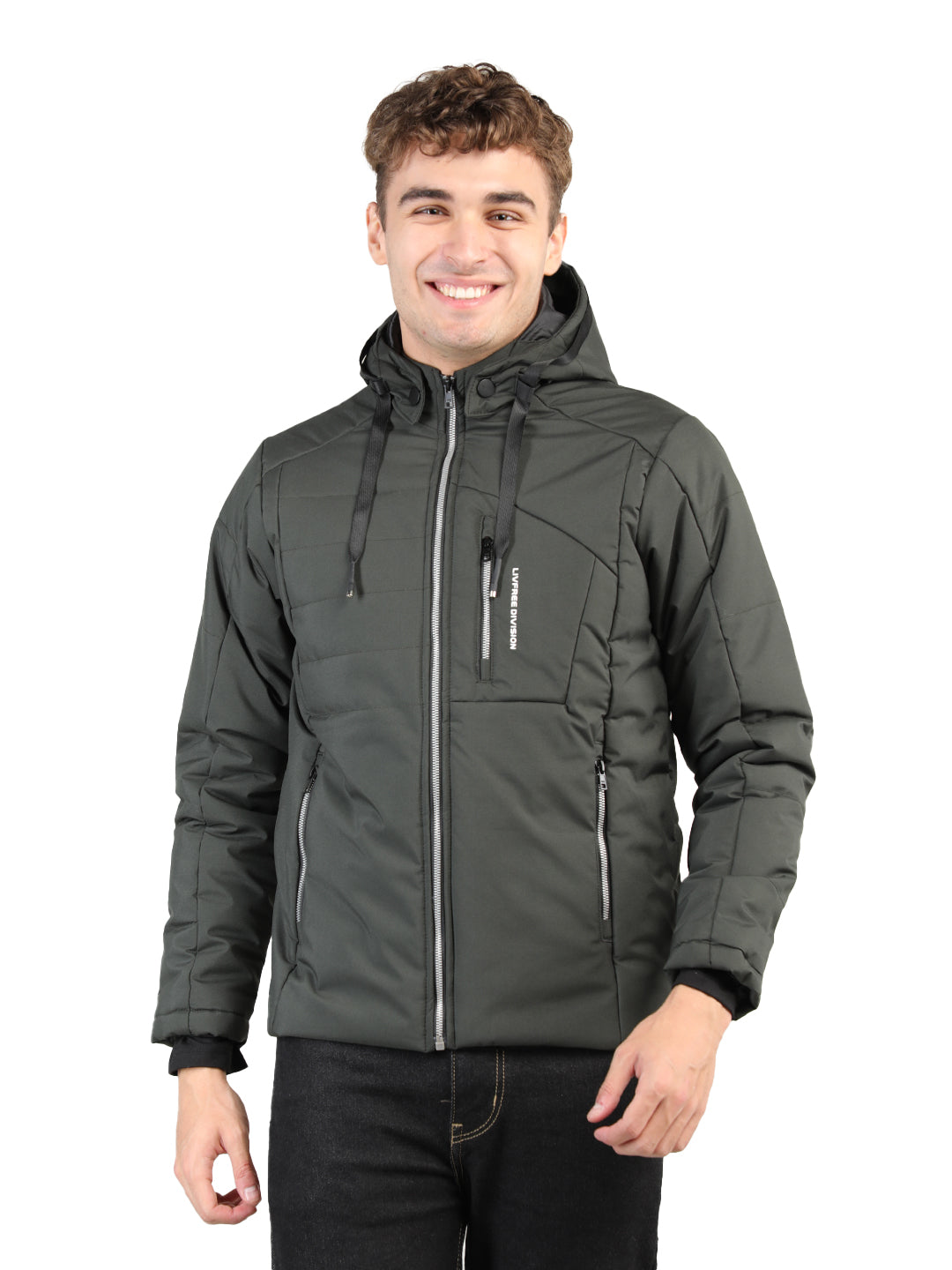 Livfree Regular Fit Jacket-Olive
Monochromatic Magic
Monochromatic outfits are the epitome of sophistication. This winter, experiment with different shades of the same color for a sleek and minimalist look. Whether you choose an all-white ensemble, a tonal gray outfit, or a chic black-on-black look, you'll exude timeless style and confidence.
Tailored Trench Coats
Trench coats are a classic winter staple, and this year, tailored silhouettes are the way to go. Opt for a belted trench coat that cinches at the waist, giving you a flattering and elegant appearance. Neutral tones like camel and beige remain popular, but don't be afraid to venture into other earthy colors for a fresh twist.
Statement Boots
Winter is the perfect season to show off your stylish boots, and this year, it's all about making a statement. Over-the-knee boots, combat boots, and animal print boots are top picks to elevate your winter fashion game. Pair them with skirts, dresses, or jeans to stand out in the crowd.
Layering Essentials
Layering is not just practical in winter; it's also a fashion statement. Combine different textures, lengths, and styles to create a unique and cozy look. Think about layering a turtleneck under a slip dress, or a long cardigan over a blouse. Experiment with vests, puffer jackets, and lightweight coats to achieve a balanced, chic appearance.
Conclusion
As the temperatures drop and the snowflakes fall, there's no reason you can't stay fashionable and warm. This winter, NEVA encourages you to explore these trendy fashion options and create your own unique style. Whether you prefer the classic appeal of faux fur and trench coats or the bold allure of statement boots and leather, there's a winter fashion trend for everyone. So, let your style shine through this season and stay cozy, confident, and fabulous!
https://www.nevaindia.com/collections/men-collection-new?filter.p.product_type=Men+Jacket&filter.v.price.gte=0&filter.v.price.lte=3553&sort_by=best-selling